About Inclusion - A Conference for SEND Parent-Carers
Note (2 March 2020) : This event has passed but will be kept here for reference. Please visit MPCF's events page for information about future forum workshops, family events, Local Offer drop-ins and parent/carer co-production opportunities.
---
Manchester Parent Carer Forum invites parent-carers of children and young people with Special Educational Needs and/or Disabilities (SEND) in Manchester to attend our second annual conference, entitled "About Inclusion".
The event will offer the opportunity to access a number of workshops themed around inclusion.
This will be followed by Question Time, where you'll be able to ask your questions to a panel of service leads.
There will be loads of interesting stalls offering information, advice and support to SEND families.
Lunch and refreshments provided.
There are a limited number of places so book your place now!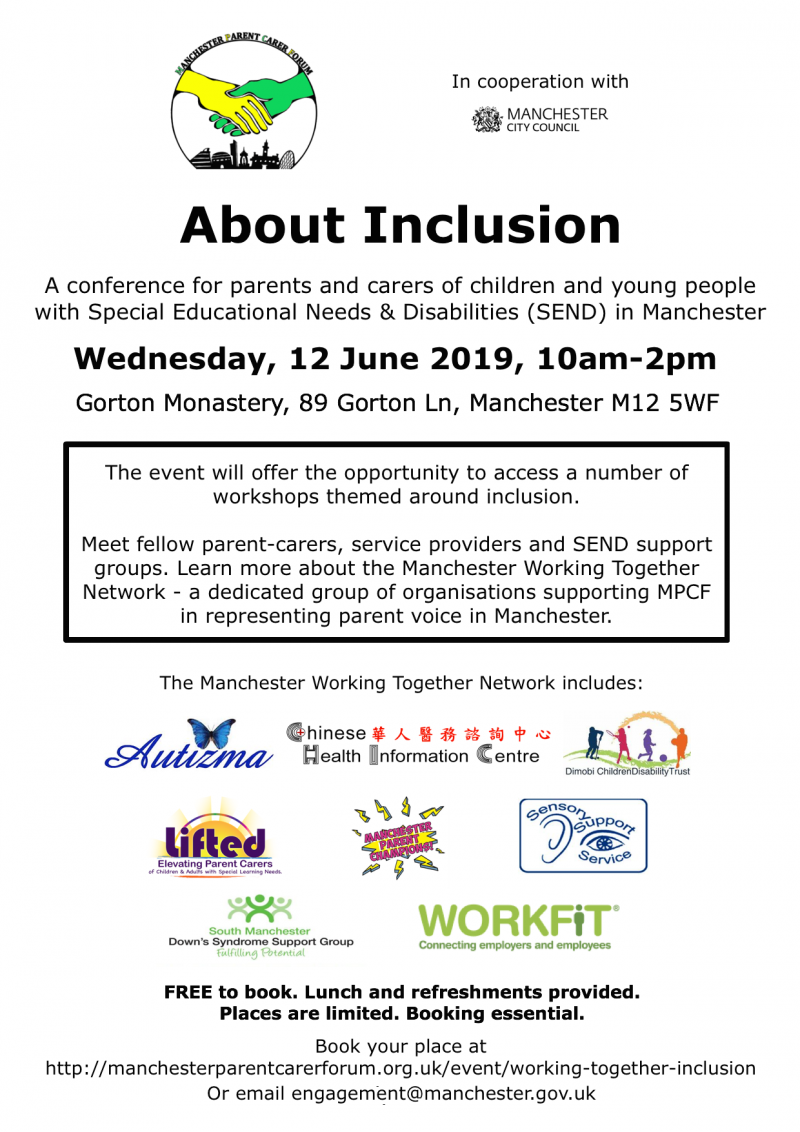 Who to contact
Contact Name

Jordan Navarro

Contact Position

Parent-Carer Representative

Telephone

E-mail

Website

Scan to visit this website
Last Updated
Last updated:
Is the information on this page correct? If not, please let us know.